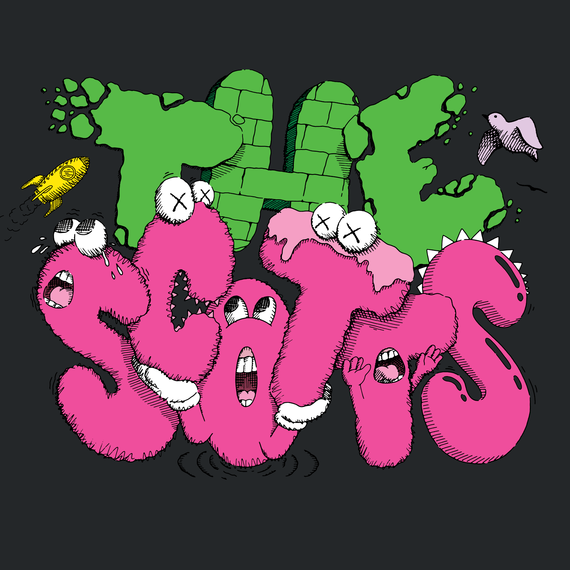 Travis Scott & Kid Cudi se unieron para lanzar su single colaborativo "The Scotts".
La canción que se estrenó en ASTRONOMICAL, un evento musical sin precedentes en FORTNITE, está disponible para stream en todas las plataformas.
The Scotts tiene como arte de tapa una obra del legendario y multifacético artista KAWS (Brian Donnelly)-
La canción, producida por Daytrip, Dot Da Genius y Plain Pat; con la coproducción de Travis Scott y Mike Dean, llega inmediatamente después del pack colaborativo de Travis Scott y Cactus Jack: JACKBOYS, que logró el # 1 en Billboard y fue el primer álbum # 1 de la nueva década. Kid Cudi también comenzó 2020 con el reciente lanzamiento de su single "Leader of the Delinquents".
Además , Travis Scott lanzó su primer cápusla en colaboracion con Fortnite por tiempo limitado: CACTUS JACK FOR FORTNITE.
La colección incluye una figura de acción de Travis Scott (la primera desde RODEO) y una colaboración con NERF

.